Sail electric, live electric
North Devon Marine Project crew member, George recently sailed the now all-electric Oyster yacht, Muhuhu, from Plymouth to Falmouth and the Isles of Scilly.
Encountering everything from 35 knot winds and fog, to the standard British summer of rain interspersed with sunshine and hail. It was a good test for the tech!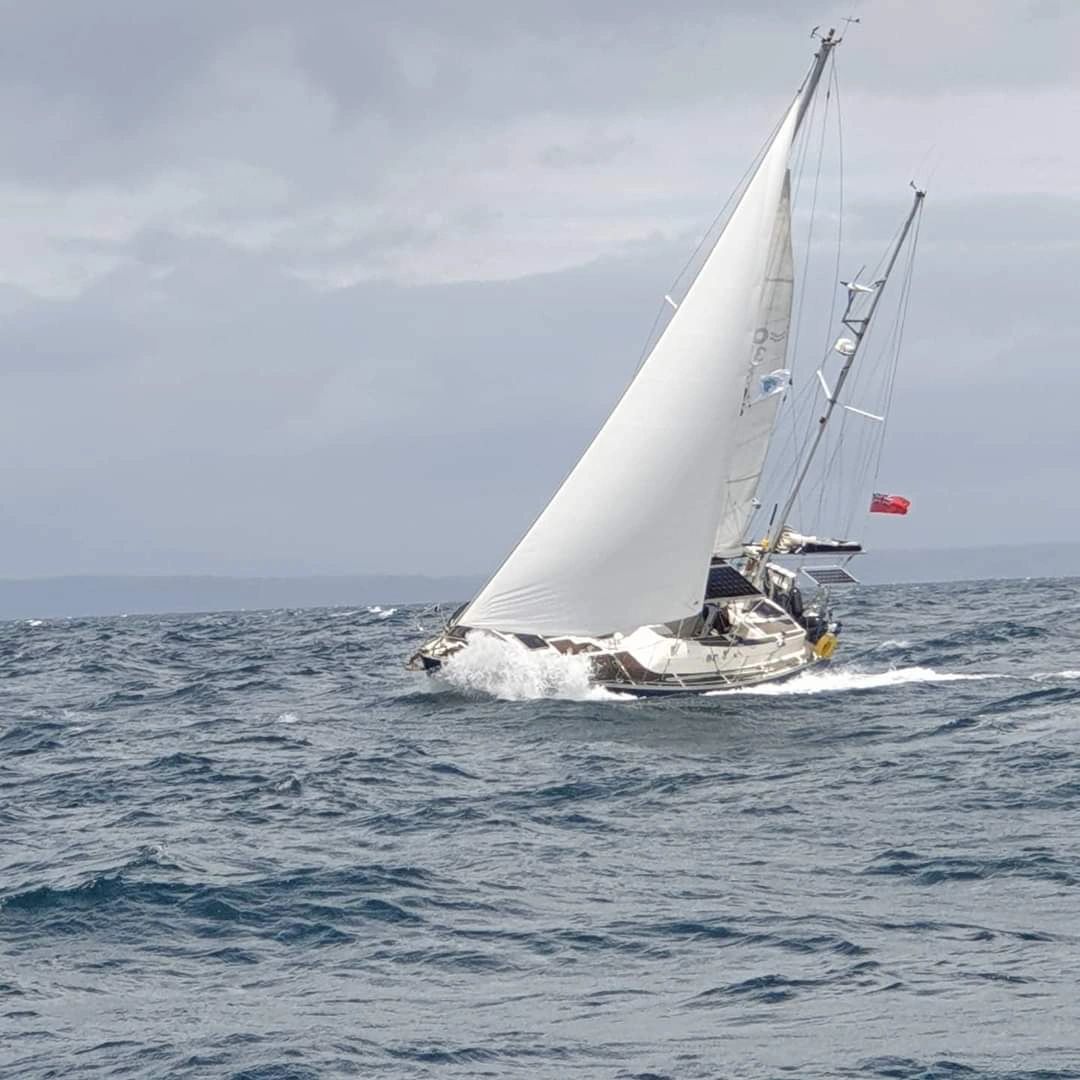 Muhuhu is now 100% powered by solar and wind. George and his partner, Sinead work and live onboard full time. As such, Muhuhu has to provide them with everything they need in terms of energy and power, comfort, provision, water storage and of course, safety. And she can do all this without diesel.
There is a real emphasis on low impact, sustainable, off-grid living. Muhuhu proves that sailing, living and working whilst having minimum impact on the ecosystems with zero emissions, is entirely possible without many compromises. There is enough power for manoeuvring the vessel, hot water, running two laptops and using a few AC devices such as a toaster, blender, chargers etc. Electric sailors adopt a way of navigating and using a vessel that would have been fairly familiar to sailors centuries ago, before internal combustion engines, but with all the modern comforts of technology and safety. You can't run the motor all day, but you can accurately plan and forecast routes, weather and energy consumption.
During their time in the Scillies, aswell as working remotely from Muhuhu, they explored, observed wildlife, and carried out beach cleans using the boat to access remote areas. They spotted Gannets, Fulmars, Shags, Turnstones, Curlews, and of course noisy Oyster Catchers! There were Common Dolphins alongside the boat all the way there, swimming through bioluminescent algae. They created a stunning underwater lightshow as they darted around the boat, and were spotted most days around the islands. The dolphins seemed especially curious when the vessel was motoring, perhaps unfamiliar for them to not hear an engine during sailing!
As well as a good adventure, this is an excellent and ongoing real life test of the tech we trust at sea. It shows that travel, exploration and yachting don't have to cost the earth, in any sense.